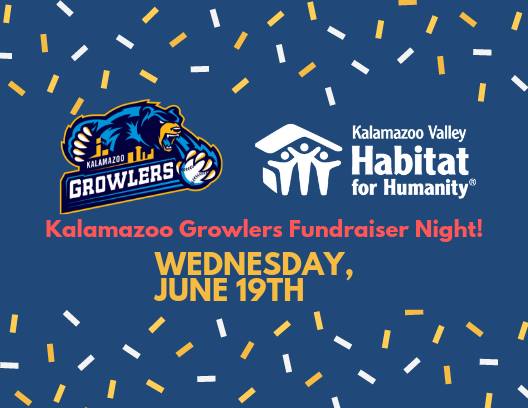 Take me out to the ballgame! On Wednesday, June 19th the Kalamazoo Growlers take on the Kenosha Kingfish!
The Growlers were kind enough to put together 2 very special ticket packages for us! And a portion of every fundraiser ticket sold will be given back to Kalamazoo Valley Habitat for Humanity!
If you haven't been to a Growlers game yet, they are a ton of fun, there is always in between inning entertainment and it's a fantastic deal! It's a must-see in Kalamazoo!
To purchase your tickets, please follow the link below!
https://kalamazoo-growlers.northwoodsleague.tv/…/SelectProm…