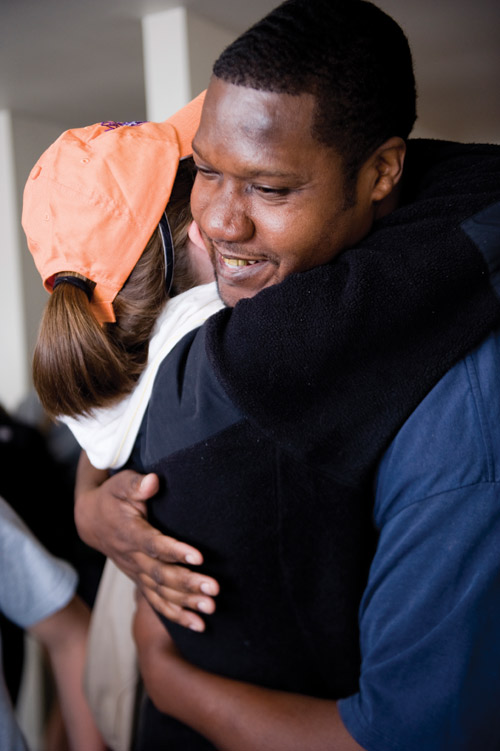 Kalamazoo Valley Habitat for Humanity builds decent, affordable homes in partnership with people who need a better place to live, want to buy their own homes, and are ready to accept the responsibilities of homeownership. For more information, see the Qualifications page.
How To Apply
We are not currently accepting new homeownership program applications at this time. Our next application cycle will be in 2024. One month before the application cycle begins, please call us at (269) 344-2443 to pick up or be mailed an application. Keep checking our website and social media for more information on our next application cycle start date.
Typical Home
The typical Kalamazoo Valley Habitat for Humanity home is:
Either a thorough rehabilitation of an existing home or a new home.

Designed by our construction staff to exceed local zoning ordinances and building codes, the demographics of the home buyer family, and complement the design of existing homes in the neighborhood. Habitat homes comply with standards set by Habitat for Humanity International.

Located primarily in the city of Kalamazoo.

Built using the latest construction technology, materials, and techniques.

Approximately 1,000 square feet in size and includes three bedrooms, one full bath, an eat-in kitchen, and living room.

An Energy Star® home and includes Energy Star®-rated refrigerator and range, furnace, water heater, and air exchanger.

Accessible to persons with disabilities and, when feasible, has one zero-step entrance. The homes are designed and built to be easily adapted if residents develop disabilities as they age.

Built with low-volatile organic compound (VOC) materials and paints to improve indoor air quality.

Supplemented by a backyard storage shed, landscaping, and driveway.

Built by volunteers in partnership with the future homeowner and Habitat. Licensed subcontractors complete electrical, plumbing, and ventilation work as required by codes.

Sold without profit, and financed with an affordable mortgage by Kalamazoo Valley Habitat for Humanity. These payments are recycled to build more Habitat homes.

Purchased by a board-approved low-income buyer who would be unable to qualify for a traditional home mortgage. The future homeowner invests a minimum of 200 volunteer hours to build the home and the homes of other future Habitat homeowners.